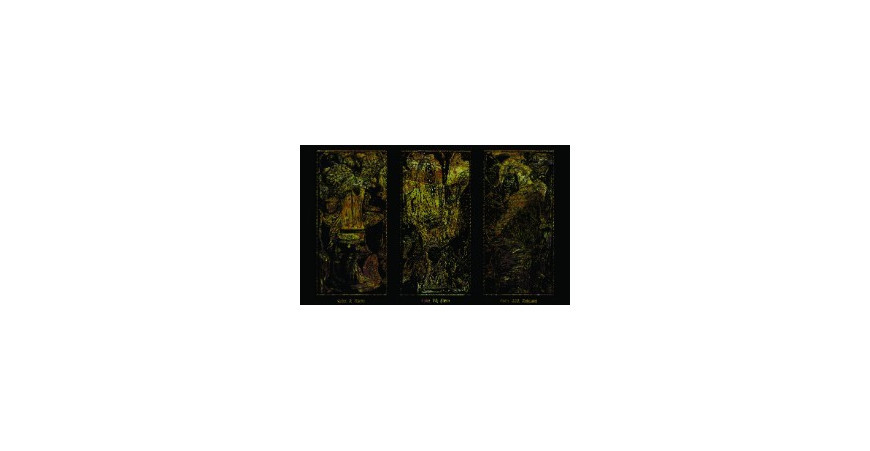 VASSAFOR - Invocations Of Darkness OUT NOW !
The gargantuan 3xCD containing all the VASSAFOR material recorded, and released on vinyl only until now, during the period 2010 - 2014 is now available !!

This monumental corpus entitled "Invocations Of Darkness" is intelligently collected into 3 discs representing 3 different strands of the Codex : "Mortis" for death worship, "Fatum" for doom channelling, and "Antiquitas" for the dedications to the ancestors.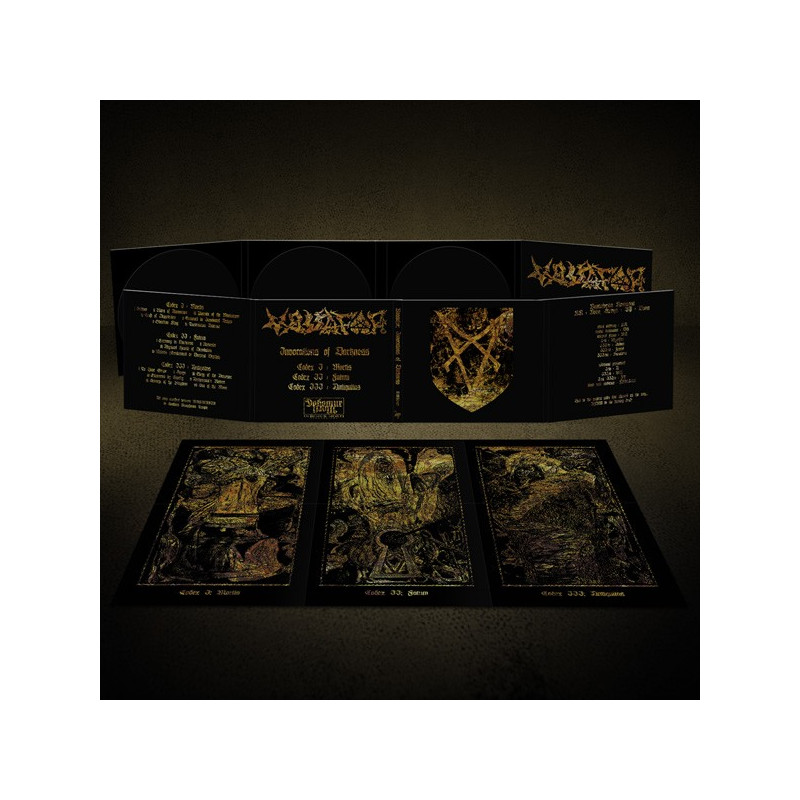 The massive track-listing is as follows :

Codex I - Mortis
1. Initium
2. Rites of Ascension
3. Phoenix of the Malestrom
4. Craft of Dissolution
5. Crowned in Irradiated Ashes
6. Obsidian King
7. Tormentum Aeturnum (MYSTIFIER cover)

Codex II - Fatum
1. Ossuary in Darkness
2. Nemesis
3. Abysmal Herald of Desolation
4. Makutu

Codex III - Antiquitas
1. To Your Grave
2. Sunya
3. Elegy of the Accurser
4. Obsessed by Cruelty (SODOM cover)
5. Archeonaut's Return
6. Scourge of the Kingdom (ZEMIAL cover)
7. Son of the Moon (VARATHRON cover)

"Invocations Of Darkness" collects all the material from :
- "Promo MMX" demo (2010)
- "Obsidian Codex" 2x12" LP (2012)
- Split LP with SINISTROUS DIABOLUS (2014)
- "Call of the Maelstrom" split LP with TEMPLE NIGHTSIDE (2015)
- "Obsidian Codex" tape (2015)

This colossal offering, nothing less than 150 minutes of pure malevolence, marks the beginning of the collaboration with us !

If you want to discover this impressive and obscure compendium, on CD for the first time, you can order the magnificent Digifile triple CD right now by clicking here.
Posted on
10-14-2015
| Category:
1038
LEAVE A COMMENT