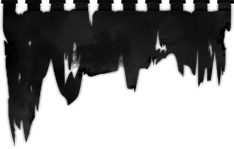 PORTA NIGRA release free digital EP
Two years after the surprising and critically acclaimed "Fin De Siècle", the two elegant gentlemen in PORTA NIGRA return with a fantastic second album titled "Kaiserschnitt" ("Caesarean"). This time PORTA NIGRA have exchanged their absinthe glasses and opium pipes for rapiers and gunpowder.

To keep you waiting, we give you the opportunity to download a free digital single, "Femme Fatale". It contains a new song, "Femme Fatale", taken from the new album as well as a special version of "Megalomaniac" (from the debut album "Fin de Siècle") remixed by TT of ABIGOR fame.

"Kaiserschnitt", is an abstract work of non-conforming Dark Metal Art and "Femme Fatale" portrays perfectly the Decadent mood which fills the new songs ! Fill your ears with this delicious elixir.

Let's celebrate a time of inner and outer turmoil that frequently manifested itself in lurid acts of mental and sexual deviancy !

The free digital EP can be downloaded at the following location : https://dmp666.bandcamp.com/album/femme-fatale

"Kaiserschnitt" will be released on March 9th via Debemur Morti Productions as a Digibook CD limited to 500 copies and digital download. Pre-orders will begin tonight at 21:00 (Paris time) at the following location.

"Nachts pumpt sie Blut, das Blut unserer Kinder
Lilith, Lilith: Femme Fatale"



LEAVE A COMMENT