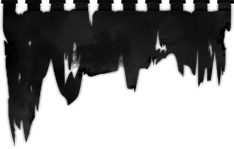 MANES : The Dawn Of A New Era
We're proud to shed some light on the first MANES release under the Debemur Morti Productions banner.

The Norwegian multi-facial entity gathered a precious collection of 11 unreleased, obscure, alternate versions and hard-to-find tracks, found in their archives and dating back to the time around the legendary albums "Vilosophe" (2003) and "How The World Came To An End" (2007). This anthology will be titled "Teeth, Toes And Other Trinkets" and will be unleashed by the end of the year.

A few words from the vilosophes about this special release : "Before we truly come back to life with MANES, we figured we'd dig up some dead stuff for everyone to enjoy. This is a collection of odds and ends that on the surface might seem to appeal mostly to the most die-hard completist, but listening to it ourselves we find it works surprisingly well on its own. It is at times very lo-fi and not at all polished, but swamped in atmosphere and nostalgia, at least for us."

Keep tuned for more information about this mandatory piece of Art.
Posted on
10-22-2013
| Category: Manes