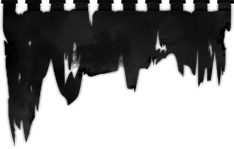 Prophets of Magical Dark Arts
They are nothing less than one of the best Black Metal band on earth and they will release their next album through Debemur Morti Productions.

We are extremely proud to announce the signing of the new emperors of occult and magical Dark Arts, the grandiose & mystical DØDSENGEL !!!

In the meanwhile, we warmly recommend you to get their upcoming split with NIGHTBRINGER out in March 2013 via Daemon Worship Productions. Samples are available at this location.

Let there be light !