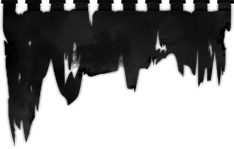 A Path To Fire
Mortal Thrall
12" LP
w/ damaged sleeve
Sold at reduced price due to minor corner bump on the sleeve. Sold as seen, no refunds/returns.
Pressed on black heavy vinyl. Comes with a 2-page insert. Limited to 113 units.
Influenced by the likes of BLUT AUS NORD, BATHORY, LITURGY, KATATONIA, KAUAN and ALCEST as well as post-rock acts like SHINER, HUM and DEAD NOW, and featuring a sterling drum performance by Jack Blackburn (CHAOS MOON, SKÁPHE, GARDSGHASTR), "A Path To Fire" is a strikingly elaborate, richly-layered debut. The record comes cloaked in the outstanding cover art of Caelan Stokkermans.