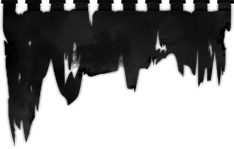 Digipack CD
Eagerly awaited by an army of fans fascinated by the mythical albums "Vilosophe" (2003) and "How The World Came To An End" (2007), "Be All End All", the brand new album of the Norwegian legend MANES, is not a simple sequel...this extraodinary release marks, once again, a new step forward along an incredible path of artistic exploration.
"Be All End All" is an unforgettable journey into a wide variety of musical styles and moods, finding its destination somewhere between electronic sounds, delicate art-rock, intimate trip-hop, deep ambient soundscapes, and, as always with MANES, it displays fantastic and graceful songwriting.
Arranged with an impressive artistic vision, "Be All End All" is probably the group's most experimental and ambitious work yet.
If the return of MANES is the most exciting musical news of the past few months, this new masterpiece is without any doubt the most exciting release of this year.

Just incredible !