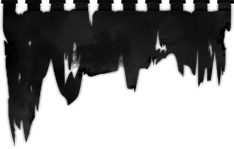 Slipcase Gatefold 12" LP
"PARADEIGMA (Phosphenes of Aphotic Eternity)" is the definitive work from idiosyncratic Czech avant-Black Metal band INFERNO. Dense, hypnotic soundworlds - a mesmeric new language formed from the isolationist syntax of Black Metal.
Comes with a slipcase, a 12-page 12"x12" booklet and a download card. Pressed on black heavy vinyl.
T-Shirt
Printed on high quality 100% organic "Continental Clothing" black shirts. XS to 2XL in heavy cotton (190g/m2). 3XL in 155g/m2 cotton. Classic fit. Check images for size chart.