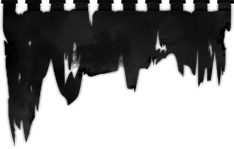 Erudite Stoner
Erudite Stoner
Digipack CD
Sundust Records are privileged to physically release the exquisite eponymous debut of ERUDITE STONER - aka Brazilian composer Matheus Novaes - who uses the medium of classical guitar to poignantly craft meditative organic atmospheres permeated with echoes of instrumental-rock, shoegaze and melodic doom.
Originally digitally self-released in 2015, ERUDITE STONER is equally inspired by the yearning slow core of RED HOUSE PAINTERS and the widescreen emotional heft of GUSTAVO SANTAOLALLA; the pensive dreaminess of SLOWDIVE and the dexterous hypersensitivity of NICK DRAKE. This affecting album can evoke the awe-inspiring vastness of mountains and the warm embrace of an armchair alone in one sweeping chord-change.
Written in moments of late night reflection, these pieces are not of the night but more of dusk and sunrise. There is a tangible quality to the recording, a realness which simultaneously conjures the stately cathedrals of POPUL VUH's Herzog soundtracks and the fuzzed-out isolation of lo-fi introspection.
Novaes has stated that his goal as a musician is to provide a moment for contemplation and self-knowledge, a trip through subconscious memories of all that ever held melancholic resonance. ERUDITE STONER revels in a bittersweet pre-apocalyptic optimism of the supremacy of the soul which is particularly moving in media-heightened times of perpetual unrest.

Listen and feel worldly weight dissolve into the aether…until the record stops.

Released by Sundust Records.