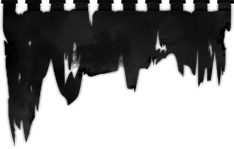 CD
After a cruel absence of 6 long years, DRAUGNIM are finally back with a bombastic new album to exceed all our expectations!

During the seemingly endless silence, the band lost none of their incomparable ability to compose huge songs possessed of an incredible emphatic feeling, filled with poignant harmonies and evocatively powerful riffs.

There is truly no better way to describe this absorbing album than epic. These fabulous hymns of triumphant grandeur catch the listener's imagination, transporting them on a fascinating and unforgettable journey to the dreamlike heart of majestic Northern landscapes.

Since the sad end of BATHORY, only a select few bands have proven capable of creating such sublime and solemn music. DRAUGNIM have assumed the mantle of legends, creating an essential addition to the collection of any atmospheric and melodic Black Metal fan.