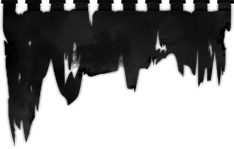 A Umbra Omega
Dodheimsgard
Gatefold 2x12" LP
Sold at reduced price due to slight dink and/or a small crease to the top right corner/bottom left corner. Some have slight ringwear at the opening so you can see the shape of the disc. Sold as seen, no refunds/returns.
Featuring a raw and organic production, the 2015 album from DODHEIMSGARD contains 68 minutes of twisted, sprawling epics.
Released by Peaceville Records.