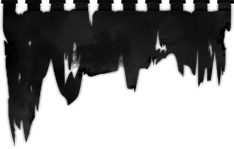 Digipack CD
Dead To A Dying World return with their long-awaited sophomore effort, a defining opus entitled Litany. This follow-up to their 2011 self-titled debut is an endeavor that emboldens the Dallas, TX septet's tremendous creative spirit. Litany is increasingly ambitious with each of its six triumphant musical movements, demanding hope and despair in its deliberate parade of the sours of humanity.

This musical ensemble has crafted an aural landscape that thrives somewhere between apocalyptic doom, blackened crust, and dark post-rock. Their compositional skill is wonderful to behold as their works flow seamlessly from solemn string arrangement into tremendous dooming resolution.

Invited into the collaborative fold for guest appearances on this album are some of the creative minds behind Pallbearer, Sabbath Assembly, and Pinkish Black, whose contributions bring the entrancing narrative within Litany an unapologetic authenticity. With celebrated producer Billy Anderson at the helm, the band's sound reaches brilliant new heights. Litany is a statement, a mantra, an epilogue, yet it gives just a hint to the musical manuscript underwritten by Dead To A Dying World.

Released by Gilead Media.