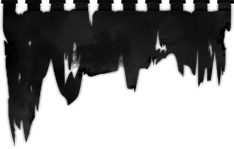 Gatefold 2x12" LP
Black 12" double vinyl (33rpm) in deluxe gatefold with embossing and new art inside.
DARKSPACE's first album "Dark Space I" was originally released in 2003. It is considered one of the most influential albums in the genre, marking the arrival of a new form of Atmospheric Black Metal with a combination of heavy guitar riffs and electronic samples that create a dark and oppressive atmosphere.
Released by Season Of Mist.