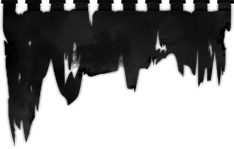 Reference:
DMP0190-LP-LTD
Exclusive DMP edition
12" LP
This special edition is limited to 50 hand numbered copies.
1 copy per order maximum

Content :
- Exclusive silkscreened hand-printed and numbered slipcase.
- Pressed on transparent red heavy vinyl w/ black splatters.
- 4-page insert.
- Download card
Accursed Possession, the second album from unholy duo CULTUS PROFANO, is perfectly cold and evil old-school Black Metal.
This item is also available in a pack