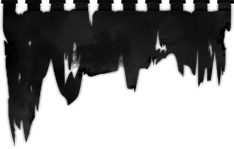 12" LP
Pressed on black / aqua blue galaxy effect heavy vinyl. Comes with a 2-page 12"x12" insert and a download card. Colors on final record may vary to a degree from the mockup.
CAILLEACH CALLING is a soul-stirring progressive and atmospheric Black Metal band formed Spring 2021 in California by guitarist/bassist/synth-player Tony Thomas (DAWN OF OUROBOROS, BOTANIST) and vocalist Chelsea Murphy (DAWN OF OUROBOROS).

In Gaelic mythology the Cailleach is a divine ancestral hag at the source of storms and winter. Debut album "Dreams Of Fragmentation" is similarly tempestuous: bolstered by a propulsive drum performance from Yurii Kononov (ex-WHITE WARD) these 4 intensely dynamic tracks fuse trancelike Emperial bludgeon with dreamlike melodic ambience, countering vocals of tether-end savagery with emotive, ethereal intimations of deep space.