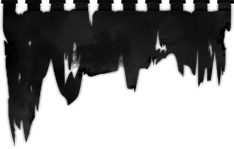 12" LP
Hailing from the Patagonian capital city of Nequen, Argentina. BLACK VUL DESTRUKTOR play a dark & primordial Black/Death Metal with a very tribal and unique sound which is both interesting and distinctly South American. The band issued its first demo in 2008 and the latest EP "Bestial Obscure Metal Kaos" in 2012. The "Bestial Obscure Metal Kaos" EP was the catalyst to a tour that took the band to Chile, Bolivia, Peru and all over Argentina. This limited edition vinyl, combines both these releases on one record, now together re-titled as "Beyond Time & Portals of Death". Let this document serve as a pre-taste of the bands development and show what is to come on the bands upcoming album on Blood Harvest.

Limited to 300 copies.
Released by Blood Harvest.