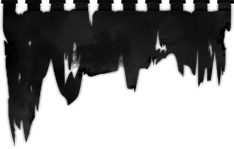 Digipack CD
Like a stately melding of EMPEROR, PENDERECKI and LUSTMORD, this is the sound of adversarial visions from Giger floating in occult meditation above death, detritus and post-industrial ruin. BESTIA ARCANA are a sorely overlooked touchstone in both the dissonant and deep-space Black Metal canons.

This re-release retains the intriguing original cover courtesy of Worthless Endeavors but with an otherwise completely new layout, and will be available on digipack CD/digital.
First batch comes in black polycarbonate CD.