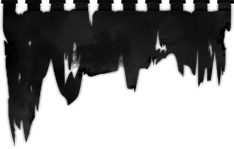 Exclusive DMP edition
Slipcase 12" LP
This special edition comes with an exclusive silkscreened hand-printed and numbered slipcase, an A2 poster and a download card. Pressed on exclusive gold nugget heavy vinyl. Limited to 58 copies. Only available from us. 1 copy per order/customer maximum.
Formed in early 2020 and featuring individuals from bands such as ABYSSAL VACUUM, DYSYLUMN and OMINOUS SHRINE, French Psych-Black Metal voyagers BACCHUS present their intoxicating debut full-length, a fever dream where mysterious grandeur meets occult ritualistic madness.
Melancholic, atmospheric, awestruck and self-possessed, "II" is a Dionysian inward and outward trip into mind-altering Black Metal.