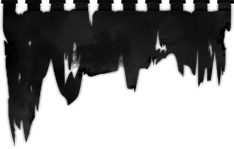 Exclusive DMP Boxset edition
The hand-made wooden boxset edition is limited to 50 copies. Made of engraved oak, it contains the following exclusive items: the DMP-version vinyl edition, a t-shirt, a custom bottle of organic red wine and an enamel pin. This is only available from us via our EU shop. 1 copy per order/customer maximum. We ship from France, if you're outside of Europe, make sure your country's customs accepts alcohol shipments before ordering ! Colours of the wood and record may vary to a degree from the mockups.
The exclusive DMP vinyl edition is pressed on gold nugget heavy vinyl and comes with an exclusive silkscreened hand-printed and numbered slipcase, an A2 poster and a download card.
T-shirt is available from XS to 3XL. Write your size in the comment section of the order.
Formed in early 2020 and featuring individuals from bands such as ABYSSAL VACUUM, DYSYLUMN and OMINOUS SHRINE, French Psych-Black Metal voyagers BACCHUS present their intoxicating debut full-length, a fever dream where mysterious grandeur meets occult ritualistic madness.
Melancholic, atmospheric, awestruck and self-possessed, "II" is a Dionysian inward and outward trip into mind-altering Black Metal.
It is forbidden to sell alcohol to minors under the age of 18. Buying this box is confirmation of being aged 18+.