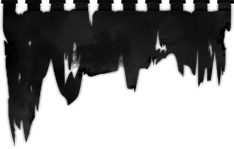 Gatefold 12" LP
ARKONA, one of the first and best Polish Black Metal bands, follow up 2016's "Lunaris" with the frighteningly-focused "Age Of Capricorn", a zip-wire blast of mesmerising intensity.

Comes with 2-page insert and download card.
Pressed on black heavy vinyl.
Gatefold 12" LP
The remarkable ARKONA - pioneers of second wave Polish Black Metal since 1993 – commence partnership with Debemur Morti Productions in style via the magnificent "Lunaris", the most fully realised expression of their singular vision.
 
Consolidating and updating the earthen grandiosity perfected on classic 1996 debut "Imperium", ARKONA have created the perfect synthesis of forward-reaching Pagan Black Metal, dark neo-classical melodicism, corrupted romanticism and raging existential power.
 
Meticulous, harmonious tremolo riffs and reverberant leads are wistful and strident in equal proportion, dovetailing seamlessly with layered orchestration to converge in emotive climatic revelation.
 
Water-tight rhythms cascade in rolling waves of authority; potent hyper-blasts performed on natural snare effect a ritualistic offering to the infinite. Slower movements expose the weight of the players, the gravitas, the import of the message.
 
The spectre of folk music fortifies the melodies, subtly informing robust song-structures which reawaken the collective unconscious to past and future majesties just out of reach.
 
"Lunaris" is a palimpsest of haunted modernity with an underlying raw howl straight from primitive lifeblood.
 
With this emphatic new record, ARKONA trigger a free-fall deep into the metaphysical dream logic of the genre.

Comes with 12"x12" insert.
Gatefold 12" LP
For the first time ever, the 3rd ARKONA masterpiece, 2002's "Nocturnal Arkonian Hordes", is available on vinyl.
Remixed & remastered at Church Of Chaos Studio, this is caustic and misanthropic pagan black metal from the unmistakable depths of the Polish underground.
Coldly aggressive, brutally precise, menacingly melodic - an unrelenting manifestation of second-wave grandeur.
A must-have !
---