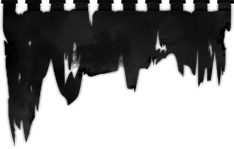 Digipack CD
With grim reliability, ARCHGOAT discharge yet more pustulant diabolic foulness into a world increasing moulded in their image.
'The Luciferian Crown' is a frighteningly-focused vision of hellish corruption, unsentimental, morally abhorrent and steeped in a violent horror all too real.
Since forming in 1989 ARCHGOAT have revolved around an inner circle all their own, refining their idiosyncratic primitivism - 'The Luciferian Crown' is a mirror crushed against nature, a portal through egocentric decadence into the pile of tortured corpses in your psyche.
All copies come with 16-page booklet glued on the Digipack.
First batch comes in black polycarbonate CD.
Digipack MCD
Featuring six trademark God-slaying tracks torn directly from the Virgin's violated womb, this brand new mini album is gloriously crude, divinely tumultuous and deliciously deviant, as we have come to expect from the filthy, fearless Finn black crusaders.

All copies come in a Digipack with booklet glued on the left panel.
Digipack CD
ARCHGOAT's debut LP is an irresistible demonstration of unstoppable angel-ripping Black/Death profanity. Filthy and grimy in the best tradition of venom-encrusted, soiled sacrilege, "Whore Of Bethlehem" sadistically expresses ruthless contempt for all things holy, sneering openly at the pitiful death scene on Golgotha amid a torrent of trampled crucifixes and weeping, violated archangels.

All copies come in Digipack CD with booklet glued on the left panel.
Digipack CD
Classic brooding riffs, malignant atmospheres, primordial blastbeats and deathly guttural vocals are the hallmarks of ARCHGOAT's black art and "The Light-Devouring Darkness" is a monument to their unending vitriol and malice. Pungent as the stench of rotting flesh and supercharged with vitriol, this album exudes the reek of authentic, uncontrolled Satanic decadence.

All copies come in Digipack CD with booklet glued on the left panel.

Slipcase CD
The mighty ARCHGOAT, one of the most revered hordes in Finnish Black Metal, is back with a new bestial and ritualistic album and they have lost none of their original ferocity. "The Apocalyptic Triumphator" is a monstrous collection of cavernous psalms to Lucifer, a glorious affront to Christianity embedded in a sinister sonic environment.