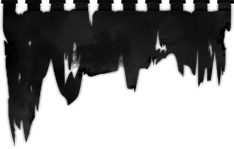 Reference:
IBP-Antikatastaseis
Gatefold 2x12" LP
With "Antikatastaseis", ABYSSAL have taken things to a much more notable level of grandeur. With a more refined sound and production, "Antikatastaseis" takes the band's level of dark atmosphere, ambience, and abstract death metal technicality to a sonic plateau even more massive and monolithic. A bit different than the previous full-lengths, while not forsaking the sheer brutality and darkness, "Antikatastaseis" brings more clarity and melody to the ABYSSAL sound with the addition of even more experimental dark ambient noise-like segues, while heightening the sense of abstraction and technicality even more.

All copies come with insert.
Released by Iron Bonehead Productions.