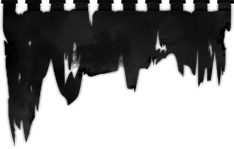 T-Shirt
Printed on high quality 100% organic black shirts. Classic fit. Check images for size chart.
Please note this will be printed on demand and will require approx 15 days for processing. If your order contains other items, all will be shipped in one parcel when everything is available. All print on demand merch orders are final : returns or cancellations are not accepted unless there is a defect or error from our side. In case of stock shortage, we may use a garment of similar quality/sizing from a different brand.
7"
"Anthropozän" is divided into a number of movements that combine sublimated introspection, awestruck reverberant melodicism and widescreen neo-classical grandeur. Concerned with the Anthropocene epoch - dating from the start of significant human impact on Earth's geology and ecosystem – the track ruminates on the self-destruction of humankind through preoccupation with short-term comfort and pleasure-seeking, serving as a perfect introduction to the breadth of sound from a young band already reaching expert heights of haunting magnificence.
Comes with a download card. Pressed on black/oxblood merge vinyl. Colors on final record may vary to a degree from the mock ups.