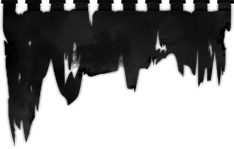 12" LP
"So fallen alle Tempel" ("All temples fall") extinguishes all shallowness and grasps you by your soul, carrying you into an atmospheric maelstrom. Swiss AARA is a new star on the Black Metal firmament, combining atmospheric Black Metal with classical melodies to a grand and epic experience.
Comes with 2-page insert and download card.
Pressed on tri-colour heavy vinyl with splatters.
12" LP
Like strokes of inspiration, exquisite guitar melodies weave a fluent plethora of moods and emotions, showcasing a heavy classical influence. Undulant blast beats and biting screams serve as a counterpoint to pristine atmospheres and ethereal choirs, an obstinate reminder of the finite nature of man and his creations.
Here at the onset of a new decade, AARA presents a landmark of thoughtful, unorthodox Black Metal.

Comes with 2-page insert and download card.
2nd press. Pressed on beer colour heavy vinyl with black smoke.