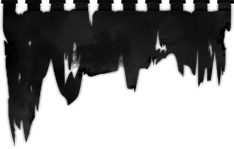 Reference:
DMP0185-LP-LTD
Special edition 12" LP
This special edition is limited to 50 hand numbered copies.
1 copy per order maximum

Content :
- Exclusive silkscreened hand-printed and numbered slipcase.
- Pressed on black heavy vinyl
- 2-page insert
- Download card
Like strokes of inspiration, exquisite guitar melodies weave a fluent plethora of moods and emotions, showcasing a heavy classical influence. Undulant blast beats and biting screams serve as a counterpoint to pristine atmospheres and ethereal choirs, an obstinate reminder of the finite nature of man and his creations.
Here at the onset of a new decade, AARA presents a landmark of thoughtful, unorthodox Black Metal.