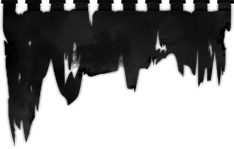 KRYPTAN is an atmospheric Black Metal band from Avesta, Sweden. Founded in early 2020, right at the beginning of the global pandemic, KRYPTAN took shape to embody the passion for Black Metal that songwriter and guitarist Mattias 'Kryptan' Norrman harboured for decades.
A familiar face in the scene, Mattias, who is most recognized for playing guitar in OCTOBER TIDE and previously bass in KATATONIA, has long striven for his very own musical endeavor.
Heavily inspired by the 90s era of Norwegian and Swedish Black Metal, life, and the crushing darkness of Swedish winters, Mattias created enthralling songs bursting with sinister energy and craftsmanship. KRYPTAN aim to take listeners back in time and celebrate a glorious musical legacy in a contemporary fashion. The band is completed by fellow OCTOBER TIDE member Alexander Högbom on vocals and Samuel Karlstrand of WRETCHED FATE on drums.
Four songs for a first release were already recorded with Mats Andersson at Glashuset Studios over the course of 2020. Finally, mastered by Thomas Plec Johansson at The Panic Room and signed by Debemur Morti Productions the following year, the self-titled EP will be released in 2021.
A full-length album is already in the works and the band is looking forward to taking their raw, majestic Swedish Black Metal to the stage as well.