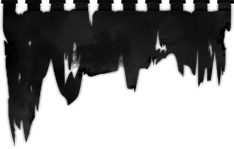 DOEDSVANGR was founded in 2014 by Doedsadmiral with the specific intention of expressing raw brutality through music. He set the bar high when it came to his wish-list of people to work with, and in no time TSJUDER's AntiChristian joined on drums, later to be joined by the infamous Shatraug (SARGEIST), thereby fulfilling Doedsadimral's vision. The name DOEDSVANGR itself has two different meanings, and can mean both "fields of death" and "dead womb".
In 2015 DOEDSVANGR signed a contract with Immortal Frost Productions and the band's 2017 debut album, "Satan Ov Suns", proved to be the perfect blend of Black Metal from Finland and Norway.
In 2019, BST (THE ORDER OF APOLLYON, ex-AOSOTH) joined DOEDSVANGR on guitar, and work commenced on the follow up album. Having inked a deal with Debemur Morti Productions, the new album, titled "Serpents Ov Old", is set for release in late 2021.
DOEDSVANGR also signed with the booking agency Flaming Arts so that the band could progress to becoming a live entity.