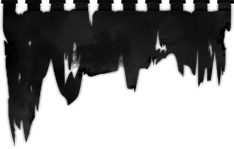 THE AMENTA is ugly, dissonant, electronically-lacerated Extreme Metal from Australia, featuring the core creative line-up of Cain Cressall (Vocals), Erik Miehs (Guitars) and Timothy Pope (Keyboards, Samples & Effects) with Dan Quinlan (Bass) and drummer David Haley (PSYCROPTIC, ex-ABORTED) rounding out the lineup.
Early experiments with dissonance resulted in 2002's "Mictlan" MCD. Two years later, the band had signed to Listenable Records who released the debut full length, "Occasus". Next came 2008's divisive "n0n" album. "n0n" was a dense, ugly, sprawling hymn to urban decay. A filthy paean to political manipulation. It was anti-everything.
Upon returning to Australia after extensive European and American touring THE AMENTA, recorded a free download of a huge multimedia release in 2011 entitled "V01D". The release featured the new title track, re-recordings of tracks from the two previous albums, as well as professionally filmed and recorded live performances and film clips. The new song showcased one of many new directions THE AMENTA could take. Epic chords held in stasis by drones. Melody where before there had only been dissonance.
In 2013, THE AMENTA released "Flesh Is Heir". The most organic and open of THE AMENTA's releases to date, "Flesh is Heir" built huge sculptures of sound from decayed choir loops and found percussion, the strongest riffs and guitar hooks in THE AMENTA back catalogue and an immaculate vocal performance.
After taking a hiatus from live performance in 2014, the band resumed activity in 2019. Inchoate rumblings slowly took shape. In 2020, THE AMENTA is excited to announce a partnership with Debemur Morti Productions, a label whose name is synonymous with art and with the most forward thinking bands in extreme music.