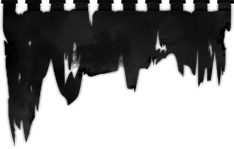 Not straying far from his most notable roots, Fredrik "North" Norrman founded THENIGHTTIMEPROJECT in 2010 – a satisfyingly nostalgic road for those familiar with his work in KATATONIA. Joined by Tobias Netzell of IN MOURNING fame, along with Nicklas Hjertton, formerly of MANDYLON, songwriting progressed through the years and a self-titled debut album was released January 2016. A blend of Progressive Rock, Metal, Doom, Post-Rock and psychedelia, the album receiving standing ovations from the press.
In 2017 the band released a subsequent single 'Anti Meridian' with Fredrik now joined by his brother Mattias Norrman (OCTOBER TIDE, ex-KATATONIA) on bass, drummer Jonas Sköld (OCTOBER TIDE, LETTERS FROM THE COLONY) and vocalist Alexander Backlund (LETTERS FROM THE COLONY). Throughout 2018 the band rehearsed for live shows and worked on the follow up to their debut.
Second album "Pale Season" was released in 2019 as the first fruit of a newly forged collaboration with Debemur Morti Productions, receiving praise from fans and press alike. Additionally, the band crafted their first video clip for the song 'Final Light' in cooperation with Bloudengaztia Wolfgang of Dronicon Films.
In 2021, THENIGHTTIMEPROJECT released a new standalone track 'Merkurius', a calm, gentle and unique piece of Nordic melancholy which hints that the band's best work is still to come.