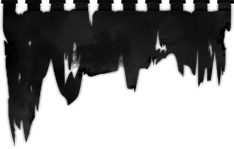 RAUHNÅCHT (spelling with å to distinguish it from a Folk band with the same name) was formed in 2010 when Stefan Traunmüller discovered the legendary Austrian Alpine Folk band Sturmpercht and decided to use samples and loops of their albums as basis for atmospheric Black Metal songs. This resulted in the debut album "Vorweltschweigen" (out on Sturmklang) and RAUHNÅCHT from then on called their style Alpine Black Metal.
In 2012, an EP called "Waldeinsamkeit" was released on Percht. The second album "Urzeitgeist" followed in 2014 on Hammerheart Records.
In the same year, the split "Zur Ew'gen Ruh" was recorded (released on Percht), on which 4 songs are realized as both mysterious Folk tunes (as STURMPERCHT) and hypnotic Black Metal tunes (as RAUHNÅCHT).

In 2017 another split followed on the French label Antiq, "Spukgeschichten - Anciennes Légendes des Alpes", a metaphorical bridge across the alps, with the pillars TANNÖD (Germany), RAUHNÅCHT (Austria) and HANTERNOZ (France).
In 2018 RAUHNÅCHT join forces with Debemur Morti Productions to release the band's most intense and most professional release, entitled "Unterm Gipfelthron". It features several guest musicians on drums, choirs but also on instruments atypical for Black Metal, like clarinet and flute.