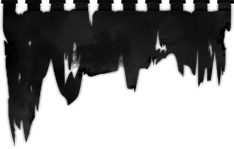 CRIMSON MOON began in 1994, when founding member Scorpios Androctonus recorded the self-titled demo as a solo project and began circulating material via tape trading. With a follow up demo, 3 full length CD's, an EP and a split release over the following decades and experimentation with several session members and a handful of live performances in North America.
In December of 2016 Scorpios returned to the roots of CRIMSON MOON's creation recording the highly acclaimed, and commonly deemed "comeback album" titled Oneironaut. Once again handling all music and song writing with the exception of guest appearances from Ixithra (DEMONCY), Ralph Santolla (DEATH, OBITUARY, DEICIDE), Heirophant and VP (ACHERONTAS). During the finishing production stages of the Oneironaut full length for the first time in its history, CRIMSON MOON also established a complete and permanent full line up which proceeded to once again perform live (for the first time in 10 years and the first shows for CRIMSON MOON in Europe).
With the current line-up proving to be the most productive, efficient era in
CRIMSON MOON
's existence, the band now makes final preparations to return to the studio for a 2018 full length release. Written under the influence of the Dead of Winter, the new album will be appropriately titled "
Mors Omnia Vincit
", featuring artwork by
Daniele Valeriani
and audial hymns to the Angel of Death.