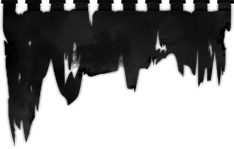 LATITUDES were formed 2006 in Hertfordshire, primarily influenced by Neurosis, cinematic rock and doom metal. Their first EP, the all-instrumental Bleak Epiphanies in Slow Motion, was recorded by Mark Williams (Oceansize) and released October 2007 by Shelsmusic. The EP was described by Metal Hammer as "an artefact of great power and beauty" and as "dark and enchantingly melancholic" by Rock Sound, who included it in their top 75 records of the year.
LATITUDES were consequently picked to play Damnation festival 2008, toured the UK twice with label mates *shels and played with bands including Baroness and This Will Destroy You, creating a reputation for crushingly intense live performances.

The band released their debut full length Agonist in October 2009, bolstered by vocalist Adam Symonds (Eden Maine) and new member Rich Harper on keys/atmospherics. Recorded by Chris Fielding (Napalm Death, Electric Wizard) the record moved into darker, broader musical terrain.

Agonist was described as "a staggering debut" by Kerrang!, "breathtaking" by Rock Sound and "f**king brilliant!" by The Quietus. LATITUDES subsequently toured the UK with Hammers and played with bands such as Nachtmystium and Minsk.
By this point the band had advanced significantly into a darker, heavier beast fusing the spirit of 70s' prog with dissonant post-hardcore and elements of black, death and atmospheric doom metal.

Second album Individuation - released July 2012 and again recorded by Chris Fielding - layered passages of singular riffing, pounding creative rhythms, dreamlike vocals and hauntological sound textures. The album was described as "mesmerising" by Kerrang! and "beautiful" by Terrorizer, who placed it in their top 50 of the year.
LATITUDES subsequently played storming 2013 sets at Desertfest in London and Octernal festival in Leeds, headlined the second stage at last year's FOAD festival in Manchester and played the Damnation Festival pre-show.

LATITUDES' third album Old Sunlight – once again recorded by Chris Fielding and mastered by James Plotkin (Sunn O))), Conan) - is their deepest, most expansive and forward-thinking work to date.
Looking inward for inspiration, the band has produced a powerfully unique record: riff-heavy and devastating, restless and condensed, melodic and atmospheric, imbued with unrelenting forward motion.
Evocative songs such as 'Body within a Body' showcase vocalist/keyboardist Adam Symonds - now a permanent member of the band - and contain the band's strongest hooks atop counterpoint guitars, intense rhythms and haunting synth. Relentless instrumental tracks like opener 'Ordalian' and the colossal 'Altarpieces' combine huge riffs and melodic dissonance, alternating through-composed and thematic sections to create sterling works of contemporary Metal.

In August LATITUDES appeared at Bristol's Arctangent festival alongside Deafheaven and Cult of Luna.