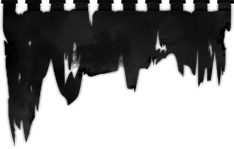 Barghest

12" LP Harsh and noisy, lo-fi black metal from Baton Rouge, LA. Standing behind the anti-human/anti-life mantra.Debut full length, super minimal art, no insert, no information. Just noisy and abrasive black metal.Released by Gilead Media.

Northless

Gatefold 2x12" LP Northless is a response to the erosion of the future. Drawing inspiration from numerous entities throughout the realm of dark & heavy sound, the members of this group have combined their own influences and personally diverse musical backgrounds into a concoction of progressive, dooming sludge metal. Great, shuddering washes of sound...

Vhol

Gatefold 2x12" LP Throughout the seven raging tracks on this debut full-length, VHOL have managed to inject the raw, unchecked aggression of old school hardcore into classic metal, resulting in a vicious sound that manages to tread far anything that has come before. All the while it feels as though the entire works is going to come undone through its own...