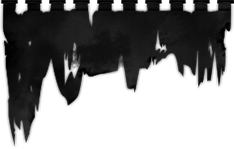 Blut Aus Nord

Longsleeve Printed on black "Nakedshirt" (155g/m2) longsleeves. Medium fit.100% Organic cotton.Size chart : Sizes 1/2 chest width 1/2 waist width Total length S 48cm 46cm 70.5cm M 50.5cm 48.5cm 72.5cm L 53cm 51cm 74.5cm XL 56cm 54cm 76.5cm XXL 59cm 57cm 78.5cm

Blut Aus Nord

Hooded Zip-Front Sweatshirt Printed on black "Russell" (280g/m2) sweatshirts. Size chart : MeasurementsSMLXLXXL Chest 108cm 114cm 120cm 126cm 132cm Body Length 66.5cm 69cm 71.5cm 74cm 76.5cm /! Shipping info /!Orders placed before October the 16th will ship on October 27th.Orders placed after October the 16th will ship early...

Blut Aus Nord

T-Shirt Printed on black "Biocoton" (160g/m2) shirts. Combed yarn. Classic fit.Organic cotton. "Global Organic Cotton Standards" certified.Size chart : Sizes 1/2 Chest girth 1/2 Waist girth Posterior waist height S 49cm 47cm 65cm M 52cm 50cm 67cm L 55cm 53cm 69cm XL 58cm 56cm 73cm XXL 61cm...